Gen Con 50 Film Contest
Submissions are now CLOSED for the Gen Con 50 Film Contest. No further submissions will be accepted.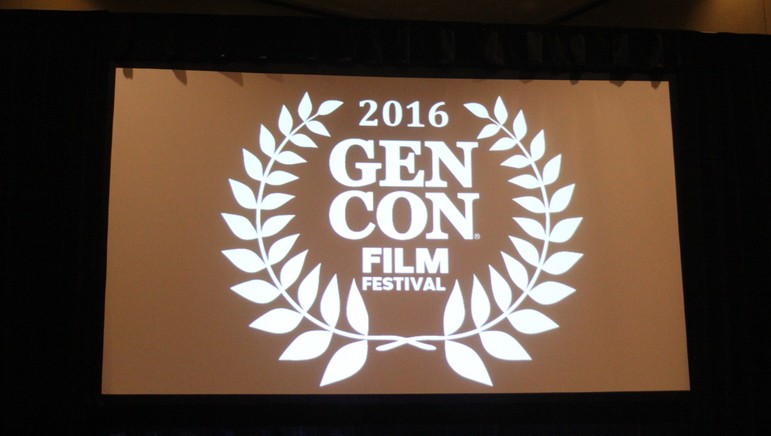 Filmmakers from around the world gathered to compete in last year's festival. Some travel from as far away as Brazil and Denmark to the Indiana Convention Center in Indianapolis for screenings, film panels, and the awards ceremony. Films from across the United States, Canada, Australia, Israel, Japan, and Great Britain made it a truly international event.

The Gen Con Film Festival focuses on genres that appeal to our gaming attendees. These include Fantasy, Sci-Fi, Horror, Animation, Anime, Martial Arts, Gaming, related parodies, and documentaries.
Cash prizes will be awarded in the categories:
Best Feature Film: $1,000
Best Web Series: $250
Best Short Film: $250
Ovid Award: $1,000
The Ovid Award, new this year, is named after the Roman poet known for his immense influence on imaginative interpretations of classic myths. This award will be granted for the "most interesting and creative story" among the Best Short Film entries, regardless of genre. The Ovid Award has been made possible through a contribution from a generous anonymous Film Festival benefactor.
Additionally certificates will be awarded to the following selections:
Best Animated Film
Best Gamer Film (films that focus directly on gamers or games)
Best Documentary Film
Best Fantasy Film
Best Sci-fi Film
Best Horror Film
Best Fan Film
Filmmakers are encouraged to attend and participate in the many film related panels and discussions during the festival. If you would like to make your own panel submission, please contact events@gencon.com for further information.
---
Congratulations to our 2016 winners!
Best Feature Film: Legend Of The Lich Lord

Best Short Film: Love, Work & Other Demons

Best Series: Ren: The Girl with the Mark

Best Animated Film: Built to Serve

Best Gamer Film: Total Awesome Viking Power

Best Documentary Film: Rise of the eSports Hero

Best Fantasy Film: Dungeon Bros

Best Sci-fi Film: This Giant Papier Mache Boulder is Actually Really Heavy

Best Horror Film: The Snarling

Best Comedy Film: Non-Stop to Comic-Con

Best Fan Film: Frankenstein's Light

Best Documentary: OUTATIME: Saving the DeLorean Time Machine
---
Judging & Awards
Cash Awards will be presented for the first place entries in each category.
Category awards are voted upon by a jury of Gen Con judges. All awards will be presented on Sunday, August 20, 2017 at Gen Con. Specific time & location are TBD.
---
Additional Info
Gen Con employees and their immediate families are excluded from competition.
Films that have previously won any award in the Gen Con Film Festival are not eligible for competition.
Entry provides Gen Con all permissions to screen submissions at any venue(s) during the Gen Con 50 show dates, selected by the convention organizers. Schedule TBD. Gen Con is further provided permission to make copies of submissions as necessary for screening purposes only.
If your film is accepted, up to five (5) 4-day badges to Gen Con will be provided for production staff attending to introduce and discuss the film.
Selected films will be notified no later than June 15, 2017.